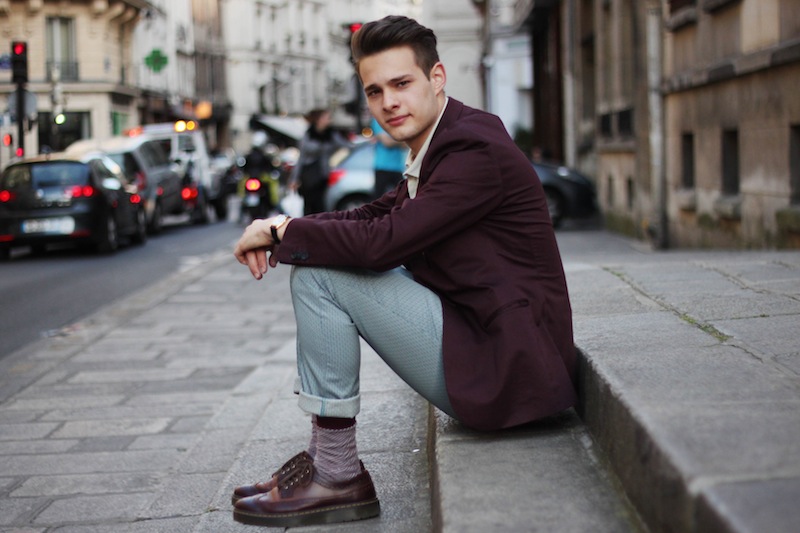 I'm wearing:
Burgundy Blazer (
H&M
), Polo With Prints On The Collar (
ZARA - Limited Edition
), Printed Pants (
ZARA - Limited Edition
), Socks (
ZARA
), Big Sole Shoes (
Dr Martens UK
)
Last week I've been meeting Rosa, she is a French fashion blogger from Paris living in Munich, Germany, for a few months now. We talked for a long while and then when I learnt that she planned to come back to Paris for a couple of days we decided to meet. Is there anything better than when a fashion blogger meets an other fashion blogger? We felt like we'd already meet before and it was terrific ! We had a good time together. We even took some photos, those are below. Her style is very particular; I am sure that many girls would like it. That's why I invite you to show her blog to your girlfriend if you've one or simply to friends. Chic, classic... Parisian.
For the outfit I am wearing a new Zara ensemble composed of pants and a polo with amazing prints. Those are limited editions; if you want to get them you've got to go as fast as you can to the nearest Zara, because I am pretty sure that they will soon be out of stock.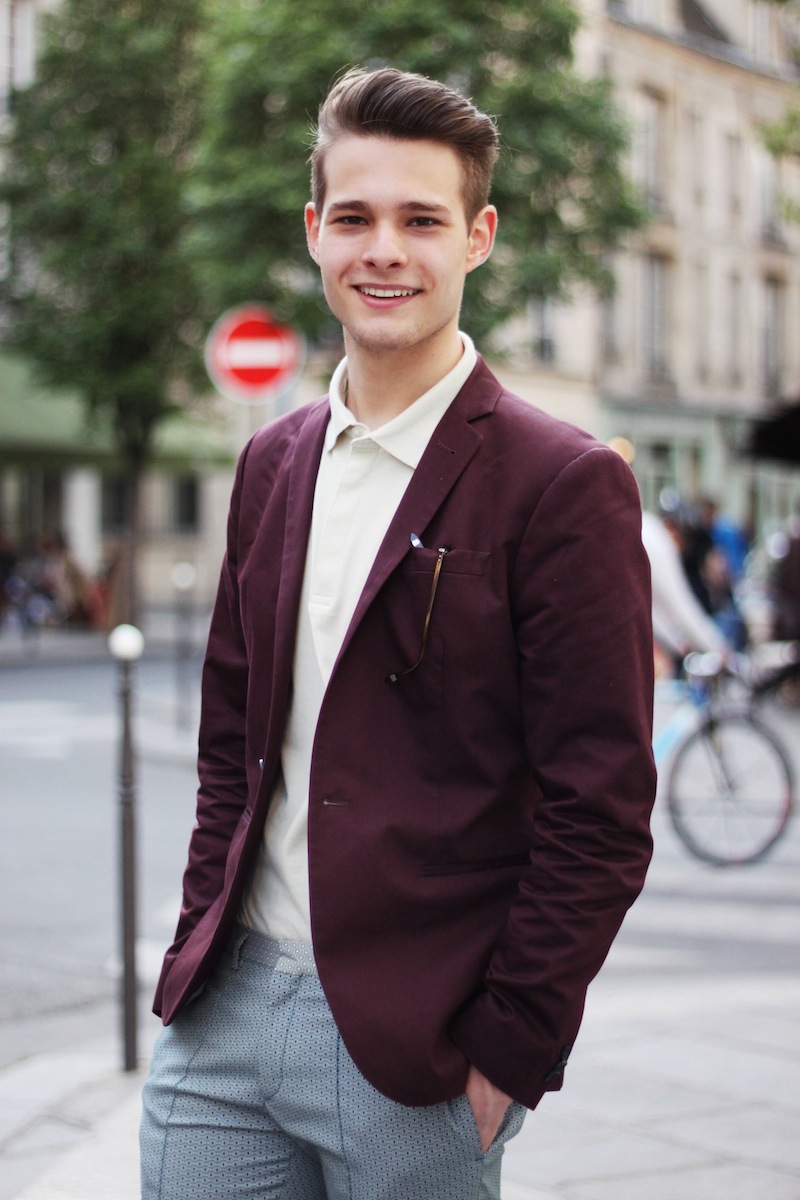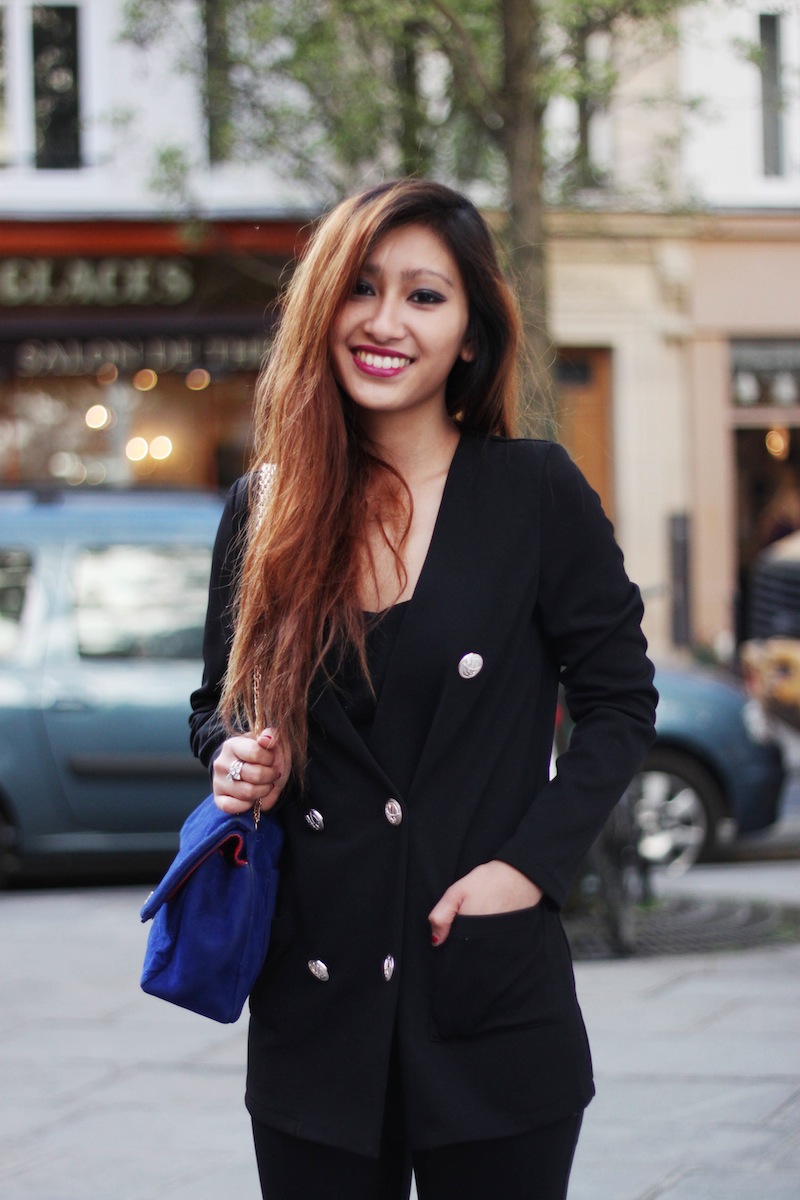 She is wearing: Black Jacket (Sheinside), Black Pants (H&M), White Heels (Mango - Old Collection), Quilted Bag (Yesstyle)